Workers' Compensation Can Protect Your Business
When a worker is injured on the job, workers' compensation coverage protects your business operations and perhaps more importantly, helps to facilitate the injured worker's recovery and return to work. We take care of the heavy lifting so you don't have to.
How Do I Get Workers' Compensation Insurance?
If your state requires your business to obtain workers' compensation insurance, or you decide to take out a policy even though it is not required, PolicySweet can help.
We have simplified the process of purchasing business insurance through our instant quote tool. Simply follow the steps below to request a free no-obligation quote request and we will customize a policy to meet your needs.
Answer a few questions about your business.
Receive a no-obligation instant quote.
Accept and get immediate coverage! Isn't that sweet!
Quoting with PolicySweet.com is best viewed in Chrome, Safari, or Firefox.
Why Choose PolicySweet for Workers' Compensation?
There are several advantages for choosing workers' compensation coverage from PolicySweet, including: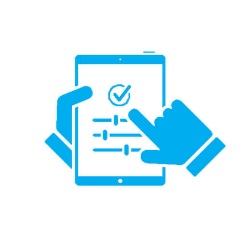 Does your business need special coverage? Talk to us and find out about how we can help you.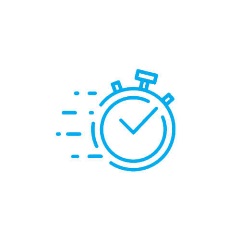 You do not have to wait days to get an insurance quote for your business. With PolicySweet, your business can be insured as soon as tomorrow!
Dedicated Customer Service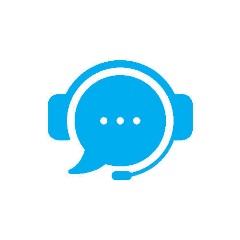 Quoting with PolicySweet.com is best viewed in Chrome, Safari, or Firefox.
See What Our Customers Are Saying:
The coverage consists of two parts to help you breathe easier:
Workers' Compensation insurance
Agrees to pay the benefits required under the applicable workers' compensation law, including medical costs and lost wages (up to statutory limits).
Employers' Liability insurance
Provides coverage for your legal liability to employees not covered by workers' compensation law.
What Does Workers' Compensation Cover?
If an employee is injured or falls ill due to work conditions on the job, you may be responsible for covering a wide range of things. Workers' compensation coverage from PolicySweet® could cover the following near and long-term expenses associated with an employee's work-related injury or illness:
Missed wages
Employees miss work because of a work-related injury or illness? Your coverage can provide their missed wages during their recovery time.
Medical expenses
When a worker has work-related medical bills your worker's compensation coverage may cover the cost of immediate medical treatment. This may include ambulance rides, emergency room fees, surgeries, medications, hospital stays, and other associated medical expenses.
Ongoing support
Sometimes it takes a while for a worker to get back on their feet. Your coverage includes benefits for ongoing care such as rehabilitation, physical therapy, medication, and other work-related injury expenses.
Accident/injury
When an employee is injured on the job, your workers' compensation coverage is here to help.
Illness
Illness can sometimes occur due to a work-related incident. Your employees may be covered as long as there is a clear connection between the illness and the workplace.
Disability
Medical bills and lost wages don't have to be a burden for your employees when you have workers' compensation coverage.
Compliance with state laws
Our workers' comp policy helps avoid penalties and fines by your state for not having the proper insurance
What Does Workers' Compensation Not Cover?
Some workers' compensation claims may be denied if an investigation indicates an injury or illness is caused by an incident that is not covered. Some injuries that are typically not covered by workers' compensation include:
Injuries that occur while not on the job
Injuries caused intentionally
Injuries due to an employee using illegal drugs or under the influence of alcohol
If an employee deliberately instigates violence in the workplace
If an employee purposely does not follow proper protocols when handling company property and equipment
If an employee's conduct violates company policy
What is Workers' Compensation Insurance?
Workers' compensation insurance, also known as workers' comp or workman's comp, is a form of insurance that provides coverage for the costs associated with workplace accidents.
Workplace accidents are an unfortunate everyday possibility, but workers' compensation can provide a safety net for business owners and employees after an incident occurs. Workers' compensation coverage was designed to ensure that employees are taken care of if they become injured or ill at work, while also helping to protect employers from financial and legal expenses related to a work injury.
With workers' compensation coverage, employees relinquish their right to sue a business if they get hurt on the job or for lost wages unless the business is negligent or somehow intentionally contributed to the injury or illness.
Who Needs Workers' Compensation Insurance?
If you own or operate a business you should consider obtaining a workers' compensation insurance policy, if:
You are considering hiring your first employee or expanding your team
Your business has one or more employees
The state your business or employees are in requires the business to obtain workers' compensation insurance
Workers' compensation insurance is required by law in almost every state when a business has employees, but the laws can vary by location and the industry of the business. It is recommended that you check with your state to find out if workers' compensation coverage is mandatory for your business.
Most state mandate worker's compensation to be obtained as soon as a business hires their first employee. Other states do not require coverage until a business has two, three, four, or more employees.
Many states enforce strict penalties for businesses that do not comply with laws regarding workers' compensation. These penalties can include fines, felony criminal charges, and jail time.
Even if workers' compensation insurance is not required by law, it can help protect a business and its employees against financial and legal expenses associated with work-related injuries.
Some industries that PolicySweet provides workers' compensation coverage for are: cleaning, food, landscaping, offices, personal services and care, and retail.
Protect Your Business and Your Employees:
Why is Workers' Compensation Coverage Important?
Unexpected accidents can happen at the workplace resulting in injuries or illnesses. Should an employee become sick or injured while on the job workers' compensation may help to protect the employee and the business. Without workers' compensation, both the business and employees could be in a difficult situation.
There are several other reasons why workers' compensation coverage is important for a business, including:
Hiring and Retaining Employees
If you want to hire new employees, workers' compensation coverage may help recruit new employees. If you currently have employees, it could indicate that your business values them. Being able to take care of your employees could help to attract and retain talent.
Liabilities
Workers' compensation coverage could protect your business against several liabilities. If an employee gets a serious injury that prevents them from no longer working, workers' compensation could cover medical bills and lost wages to the employee. If you have legal expenses associated with an employee injured on the job, it could also be covered by worker's comp.
Without workers' compensation coverage, your business may have to pay for employee injuries and lost wages out of pocket. Most businesses do not have the financial liquidity to cover serious incidents and extended periods of lost time. A serious workplace injury could financially devastate your business and could lead to bankruptcy.
If you are just starting out or do not have the capital to cover a heavy workers' compensation claim, you may want to consider purchasing workers' compensation coverage. Without a policy in place, injured employees may be able to sue you for things like lost wages, pain and suffering, and exorbitant medical bills.
How Much Does Workers' Compensation Insurance Cost?
Every business is unique and there are several factors that can influence the price of your coverage, such as:
Previous Claims and Workplace Accident History
Having a history of workers' compensation claims and workplace injuries can affect the price of a workers' compensation policy. Businesses that do not have a history of many claims may be rewarded with lower premiums and businesses that have had several claims may be penalized with higher premiums.
Class Codes and The Location of Your Business
The state in which your business is located can impact the cost of your coverage. Most states have different class codes for businesses. Similar businesses in each state are grouped into "classes" and usually have comparable workplace injury patterns. The rate of each class is typically based on the previous of loss costs for all businesses within that class. The rate of a class can also be influenced by other economic data and factors within a given state.
Since each state has different workers' compensation laws the cost of coverage can vary from state to state. If you have employees in multiple states, you should follow the requirements of each state.
Some additional factors that may be used to determine the cost of workers' compensation coverage are:
The total payroll of each employee
The number of employees at your business
The tasks employees handle at your business
To get an accurate estimate of what your costs could be, request a free quote from us. Or to learn more about specific coverage for your company, contact us today.