5 Reasons Why Every Small Business Needs Insurance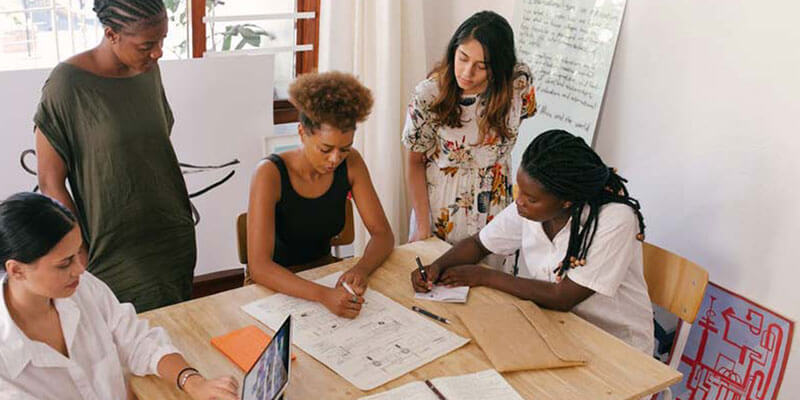 5 Reasons That Justify the Importance of Insurance to Businesses
Small businesses face many risks and are better off insured than not. Here are five compelling reasons that outline the importance of insurance to small firms.
There are about 30.7 million small businesses in the United States. If you're the owner of one of these small businesses, you already know that there is a lot of work that goes into operating a business.
If something happened that you did not anticipate, would your business be safe? Not all small businesses have the insurance they should and, as a result, they are at risk.
Does your small business need insurance? If so, what kind of insurance should you invest in?
These questions will be answered below, so keep reading to learn more about the importance of insurance for a small business and what you need to know.
Importance of Insurance for Small Businesses
Insurance can be confusing! It's something you know you need, but it's more complicated than buying furniture or renting a space.
By getting insurance for your small business, you're purchasing protection. This protection will be there for you if something bad happens to the business.
For some people, it can be hard to see the value of buying something like insurance because it's intangible and is something that you don't always use. It is not something that you will need all the time but is something that you will need when you need it.
You would insure your car or your home, so why not insure your business as well? Here are 5 reasons that you want to have insurance for your business, your employees, and yourself.
1. Protect and Maintain Your Employees
As a small business owner, your employees need to be one of the most important priorities.
Protecting your employees with liability insurance is a smart move. Not only will it make them feel more secure at your business, but it could help protect them from losing employment if a lawsuit comes up.
You also want to consider how beneficial insurance can be to you to attract new employees. Having insurance is a job perk, especially if you are offering health or dental insurance.
This will help you expand your team and may encourage your employees to work harder.
2. May Be Required
If you are renting the space your business operates from, a landlord's insurance policy might not cover you. Having insurance is beneficial in this situation in case something were to happen.
Another situation to consider is if you are borrowing money to finance because the loan agreement you sign likely asks for proof of a specific type of insurance.
Lastly, some individual contracts that you have with clients may require insurance in case something goes wrong.
3. Workers' Compensation Claim
Workplace accidents can happen any day at any time.
Without insurance, your small business (and, frankly, you) are going to be paying for that employee's Workers' Compensation out of pocket.
If an employee gets a serious injury that doesn't allow them to work any longer, Workers' Compensation will cover the medical bills and pay benefits for that employee.
This can reach into the tens of thousands of dollars quickly, which can lead to financial ruin for you.
4. Natural Disaster, Vandalism, or Theft
If your business is not insured and a natural disaster occurs, your business might be physically destroyed with no financial backup for repairs or replacements.
Regardless of what kind of natural disaster it might be, property insurance is what you need.
This is a very important type of insurance for any business to have, but especially small businesses that don't have the capital to completely replace things if they get suddenly destroyed.
Another benefit of having property insurance is that it covers vandalism, fire, or theft as well.
5. Avoid Outcomes of Being Sued
Without liability insurance, you could go out of business quickly if you are sued or have a lawsuit on your hands. This is true even if you win the case because legal fees can be extremely expensive.
Whether you are sued by an ex-employee or because of a contract gone wrong, being sued can cost you a lot of money and it's all going to come straight from your business.
Having an active lawsuit without liability insurance can mean the end of your small business.
What Type of Insurance Does a Small Business Need?
With all of the types of insurance options available, how can you choose the ones that are going to be beneficial?
Most small businesses need at least a few insurance plans. These will include:
As long as you have the basic insurance needs to cover most aspects of what may happen, you should rest assured that your business is safe.
Luckily, we offer a Business Owners Policy (BOP) that can make this process easier! It includes three of the five basic insurance needs that you have as a small business.
Protect Your Small Business Today
Now that you understand the importance of insurance, you may feel motivated to select a plan and buy it for your business.
At PolicySweet®, we are proud to be able to offer a simpler way to purchase business insurance. You can have choices in your coverage and how you obtain or maintain it.
To learn more about our policies and to ask us any questions you may have, contact us today to get the answers you need.
Once you're ready, you can start to get a quote online and start the path toward a protected tomorrow!