Introducing HomeHQ℠ by PolicySweet®! HomeHQ is designed specifically with home-based businesses in mind. If you operate a business out of your home, you may need a home-based business insurance policy. HomeHQ could provide coverage for business liabilities that a homeowners or renters policy does not typically cover.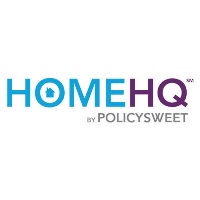 What is Home Based Business Insurance?
Home-based business insurance can protect home businesses and their owners from common issues that may arise. For businesses located in a home, PolicySweet has combined three types of insurance into one policy known as HomeHQ.
HomeHQ could be a convenient and cost-effective way to obtain coverage for your home-based business instead of purchasing each policy separately. It is tailored for home businesses with 4 employees or less and combines general liability, business property, and stock insurance into one policy.
HomeHQ Coverage Includes:
Business Liability Insurance: It may protect against third-party bodily injury, associated medical costs, and legal claims filed against your business.


Business Property Insurance: It could protect your business from loss due to fire, wind, and more. Property liability insurance replaces business property caused by a covered loss.


Business Stock Insurance: It may cover the cost of replacing business inventory or merchandise in the event that it is lost, stolen, or damaged.
How Much Does Home Business Insurance Cost?
See what coverage for your home-based business could cost by utilizing our free estimate cost tool.
See What Our Customers Are Saying:
Reasons to Obtain Home Based Business Insurance:
Are you an entrepreneur that runs a business from your home? At home businesses should consider obtaining a home-based business insurance policy for several reasons, including:
If Customer or Client Visit Your Home Office
Do you conduct in-person business meetings from your home office or have customers regularly visit your home business? A HomeHQ policy could protect your business from lawsuits involving third-party injuries that occur while conducting business at your home-based office. Without home business insurance, your company could be liable for out-of-pocket costs of a claim.
If Your Business Equipment Needs to Be Protected
If your business owns tools or equipment in your home, it may be covered by a HomeHQ policy. If you would not be able to afford the cost to repair or replace equipment that your business relies on for work, you may want to consider HomeHQ coverage.
If Your Business Operates from a Mobile Space
HomeHQ by PolicySweet could provide coverage for businesses that operate from a mobile space like a kiosk or cart as long as business operations are primarily run from the location of a home. This could include businesses like a DJ, pet walking service, and coffee cart company.
If Your Business Carries Inventory
You may want to consider HomeHQ coverage if your business is dependent upon physical products. If a covered loss impacted the stock of the business, the cost to replace it could be covered by a HomeHQ policy.
How Do I Insure My Home-Based Business?
Ready to protect your at home business? HomeHQ is exclusively made for home-based businesses. You could get a quote in minutes and insure your business as soon as tomorrow.
What Other Coverage Should I Consider for My Business?
You may want to consider worker's compensation coverage if your business has employees. It could help to protect them if they are injured while on the job.
Home Based Business Articles: