Low Prices, High Coverage Business Insurance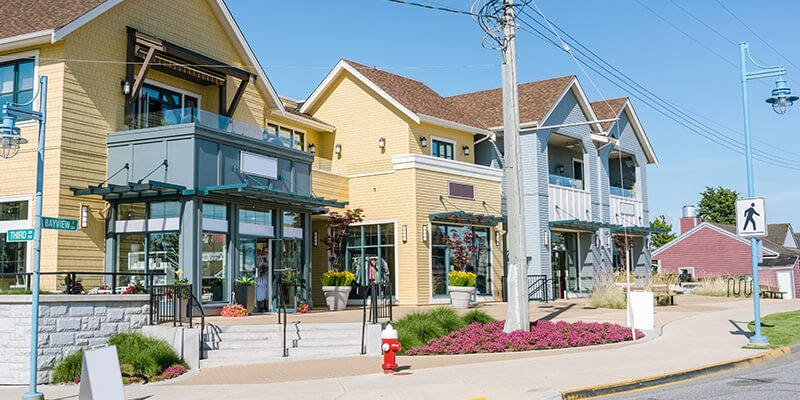 When you are purchasing business insurance, you want to get the best benefits possible while keeping costs down. Yet affordability is just one part of the solution. Business insurance that is affordable must also be reliable and high-quality to make it worth spending your money on.
To gain low prices with high coverage, there are plenty of factors to consider helping ensure that you find the best deal for your business.
To help you find a great business insurance package, we are here to help. Read our guide below.
What Is Business Insurance?
First, let's cover what business insurance is.
As a small business owner, we believe you are familiar with all of the daily challenges and tasks that have to be taken on. Unfortunately, no matter how much attention to detail you put in or how hard you work, things can go wrong. That is why it is essential to protect yourself with business insurance.
Business insurance is an insurance policy that may protect your company from the costs of damages or legal fees linked with claims or lawsuits introduced by clients, customers, or employees.
There are several types of business insurance. These include general liability insurance, business property insurance, cyber insurance, Workers' Compensation insurance, and others.
How Insurance Prices Are Determined
It is important to understand how insurance prices are determined. After all, insurance payments and rates, along with the various types of insurance available, can seem slightly confusing.
The good news is that you do not need to be an insurance expert to understand.
All insurance rates are produced by a formula, with each insurance type having its own. Your rates will be a combination of the type of business insurance you require, determined according to the risks involved for each.
Many businesses obtain general liability insurance and Workers' Compensation. But other types of insurance can be acquired depending on the needs of the business. For example, if you run a retail company you may want to purchase a property insurance policy to protect your business assets.
When assessing your premiums, you should consider the following:
The riskiness of your company. For example, a food and beverage business may have more risks than an office based business.
The location of your business. If you are situated in a busy area, your business insurance fees may be higher. This is because more populated areas often have more vandalism and crime.
The number of employees at your business. More staff members could mean more significant insurance fees.
The popularity of your business. The more well-known your company is, the higher your sales could be. Some insurance prices are based on sales such as general liability for example.
The level of coverage needed. Typically, the more you pay for your insurance, the broader your coverage. This often includes higher aggregate limits and lower deductibles.
What to Look Out For
Remember that while you may want affordable business insurance, you should also consider how reliable the coverage is. This means you should look for the following in a provider:
The insurance provider should work hours that are convenient for you.
You should be able to reach your insurer easily by phone or email.
The provider should always listen to your needs.
The insurer should make an effort to accommodate your requests.
Your insurance should pay claims in a timely manner.
How to Avoid Overpaying
It is easy to get roped into overpaying for business insurance. Typically, you may end up paying more for insurance when you:
Agree to insurance coverage that you do not require. For example, if you opt for commercial auto insurance and you do not own any business vehicles.
Pay higher premiums than required.
Do not read the fine print of the policy. This is essential to do as the fine print may limit claims, place a penalty on a cancellation, or tie you into a higher fee.
How to Find the Right Provider
If you are looking for affordable business insurance that also provides high coverage, you will need to find a suitable provider. This can be challenging when there are so many options available in the market.
Remember, finding an affordable solution is not looking for the cheapest option available. It is looking for insurance that keeps payments as low as possible while remaining in tune with your business needs.
It is essential that your insurance is tailored to your requirements as each individual company has unique risks. A restaurant owner, landscaper, and retail company all have different insurance requirements. So, make sure you are only paying for the insurance that is relevant to you.
Are You Ready to Find the Best Business Insurance for You?
If you know where and how to look, affordable yet exceptionally reliable business insurance coverage is attainable. It should even be something you should expect.
PolicySweet® offers a free no-obligation quote for a Business Owners Policy (BOP) and Workers' Compensation insurance. You can also contact our team to answer any insurance questions you may have.