How to Get the Best Insurance for Your Small Business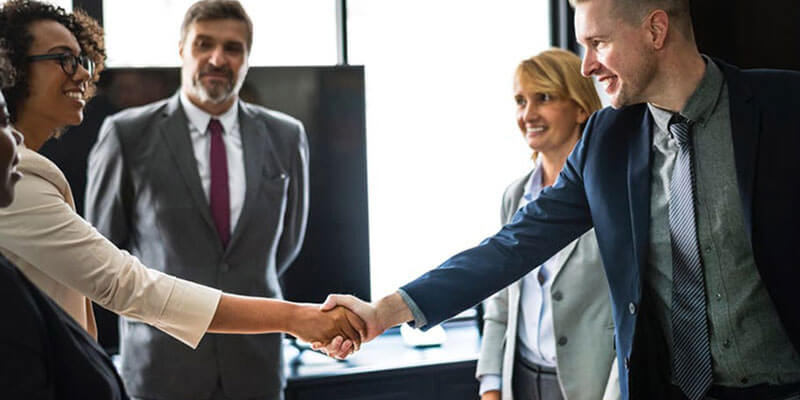 If you are reading this article chances are you just started your own business. First, we would like to congratulate you! Starting a business is a lifetime dream for many people and you are doing it.
One of the first things every small business needs is insurance. Business insurance can be confusing. Read this helpful guide to learn how to get business insurance for your small business and about the different types of business insurance.
How to Get Business Insurance
Business insurance may protect your small business from unexpected expenses. Accidents, lawsuits, and natural disasters are all expensive and could put you out of business if you do not have insurance.
Your business structure could help to protect you from personal property lawsuits in a limited way. Business insurance may fill in the gaps and protect your business assets and personal assets. Some industries are also legally required to purchase certain types of insurance.
Disability insurance, Workers' Compensation, and unemployment insurance are federally mandated insurances for small businesses.
Visit your state's website to learn of any additional insurance your state requires businesses to hold. Let's look at the most common types of business insurance more closely.
Common Types of Business Insurance
After you purchase the federal and state-required insurance for your business you can also purchase insurance that may protect your business from other risks. If it is something that you would not be able to pay for yourself it is a good idea to make sure it is insured.
An online insurance agent or broker will be able to advise you of the types of small business insurance that may be best for your business to have in the event of an emergency.
PolicySweet can help find the right amount of coverage and policy for your small business. Here are some common types of business insurance.
General Liability Insurance
General liability insurance is also sometimes called commercial general liability. This type of insurance may protect your business against financial loss as a result of an injury claim. This includes associated medical and legal expenses.
You can get this type of insurance as a stand-alone policy or bundle it together with other coverages. This type of insurance is not required by law. However, most small businesses may not be able to survive a large liability claim.
Would your business be able to cover a slip and fall accident or a customer injury claim on its own? If the answer is no, you should consider general liability insurance to protect your business.
Business Property Insurance
Businesses with property or a significant amount of assets could benefit from a business property insurance policy. Business property insurance may protect your small business against loss and damage of company property.
The loss could be a result of a fire, smoke, hailstorm, wind, or vandalism. Ask your insurance agent what type of natural disasters are covered, if any, by your policy before you buy it.
Whether you own your building, lease it, or work from home it is worth looking into a business property insurance policy.
Cyber Insurance
Cyberattacks are a serious risk for any business, especially those that handle customer data or other sensitive information. It could be essential to help protect your business against data breaches by obtaining a cyber insurance policy.
Cyber insurance may protect your business from financial and legal damage. It could cover the costs to hire professionals to determine the extent of data destruction as a result of a virus, network security attack or hack.
Business Owners Policy
A Business Owners Policy, or a BOP, is made for most small business owners. This type of insurance policy combines the typical insurance you may need into one policy so you do not have to purchase each policy separately.
See what is included in your Business Owners Policy because it can vary from company to company. For PolicySweet, there are three major areas of coverage, including general liability insurance, business property insurance, and cyber insurance.
Insurance Will Help Protect Your Small Business
We hope you have found this guide on how to get business insurance helpful. We know that purchasing business insurance is an important and often confusing task and we want to help.
Get a quote instantly or if you feel more comfortable talking to a licensed agent contact us today. We will help answer questions you may have about business insurance and help you choose a policy that fits your needs.