7 Things You Need to Do Now to Help Protect Your Small Business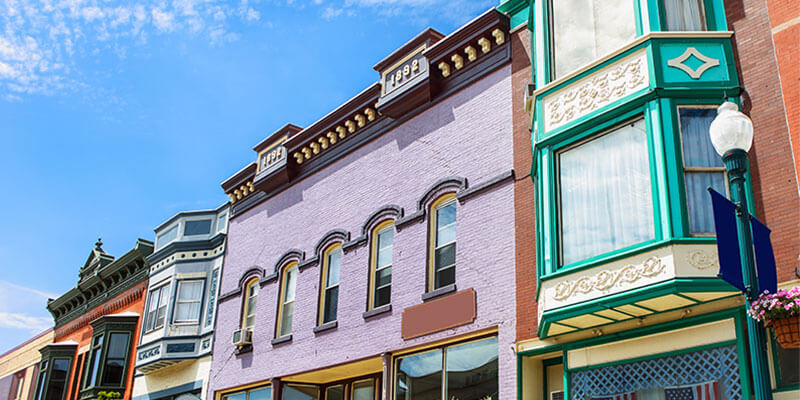 A bad customer review or a lawsuit can be a nightmare for most business owners. But at least a bad review does not affect your business on a legal level.
If you want to potentially protect your business from the worst, you need insurance. But there are a lot of policies out there, and it can be overwhelming.
Keep reading to learn about how you could protect your business and what type of insurance policies to consider.
How to Protect Your Business
Whether you are the only person in your business or have a mid-sized team, you should consider how to protect your business. Small business protection may help you stay in business if something goes awry.
Without business protection, you could be at a greater risk of the effects of being sued. If something goes wrong with a project, product or process, your employees or customers could file a claim.
In case that happens, you need to know how to protect your business. It does not matter what industry you work in or what the size of your small business is.
You need to consider a few things that could help protect your business from litigation and other high-cost problems.
1. Determine the Structure of Your Business
The structure of your business can determine what types of business insurance you will need. Different business structures are better for different companies, but you should know what your structure is.
If you are the only one working at your business, you could be a sole proprietor. Being a sole proprietor makes taxes and finances much easier, but there is little separation between you and your business.
If someone sues your business, they could access your personal assets and liabilities.
You can also form a partnership if you go into business with someone else. However, at least one partner will have to take ownership of the business liabilities.
Other options include a Corporation, an S Corporation, and a Limited Liability Company (LLC).
2. Consider an LLC
An LLC is like a combination of a partnership and a corporation. The Limited Liability in a Limited Liability Company means that you could protect your business and may not have to worry about your personal assets.
You can form an LLC with just yourself, or you can form an LLC with as many people as you want.
The specific process to set up an LLC will differ based on the state. And if you plan to operate in multiple states, you may need to file for an LLC in each state where you will run your business.
An LLC can be a good option as your business grows and you add more people to your team. But even if you work for yourself and have no employees, it is an excellent way to separate your business from yourself.
3. Get General Liability Insurance
Regardless of the business structure that you choose, you could protect your business with general liability insurance. This insurance may help you pay for any legal costs, from a defense to a legal obligation.
It typically covers copyright infringement and other false or misleading advertising. This type of insurance may also cover the costs that result from any injuries incurred on the property.
Depending on where you get your liability insurance, the cost can vary. Your business's risk for injuries or legal costs can also affect the price of the insurance.
Still, even a more expensive plan may save you money if someone tries to sue you. And for any structure, it is a basic form of business protection that you should consider.
4. Get Cyber Insurance
More and more businesses are conducting business online. While that means you can reach more customers, it can also leave your business vulnerable to hacks.
Because of that, you should consider cyber insurance to help protect your business online. Whether you use a website, social media, or email, you may want to have this protection.
Cyber insurance could help you if you experience a data breach, but it can also come in handy if a virus damages essential files.
If you receive a payout from your cyber insurance, you could use it to notify impacted parties or to hire professionals to help determine the cause of the security breach.
5. Get Property Insurance
If you run a physical business, you should consider property insurance. Some insurance plans may cover damages from fires, thefts, and other situations.
When you experience a loss from such an event, you may be able to use your property insurance to recover. Your insurance could help you replace things like inventory or pay for lost wages.
Even if you work from home, property insurance could help you if you ever lose inventory or other business assets. Then, you may not have to worry about paying for those items again.
6. Get Workers' Comp
Any business that has employees should have Workers' Compensation insurance. It is especially important if your employees are at a greater risk of injury or illness.
Workers' Comp may help you pay for lost wages and medical costs if an employee gets hurt. The plan could also help you if you need to pay to send an employee to a work-related rehabilitation program.
The benefits of Workers' Comp are essential but can be expensive. You may be able to add even more protection with employer's liability insurance. It could help to cover more costs.
If you want to hire employees, Workers' Comp is an excellent thing to offer. It may help you recruit and keep excellent workers, and it could relieve your business of financial stress.
7. Stay Up to Date
As your business grows and changes, you may find that your insurance needs change. If you move from your home to an office, you may need a more comprehensive property insurance plan.
And if you decide to start hiring employees, you may need to invest in Workers' Comp and other insurance.
About every year or so you should reevaluate the situation of your business. If you find that you could protect your business more, then you may want to do so.
On the other hand, if you downsize, you may not need as much protection in the future.
Business Protection Essentials
Every business owner probably wants to know how to avoid getting sued. But you should also be able to potentially protect your business from natural events, like fires.
So consider getting different types of business insurance, like general liability or property insurance.
Are you interested in business insurance? Learn more about our Business Owners Policy (BOP). It bundles general liability, business property, and cyber insurance together to help protect your business. It could also save you time and money from purchasing each coverage separately.